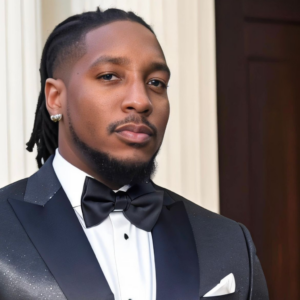 Myka Artis embarked on his real estate journey in 2009, originating from the picturesque Pacific Northwest.
He initiated this path in Little Rock, AR, leveraging the Kiddie Condo program for his maiden property acquisition. In 2015, Myka and his wife took a significant step by acquiring their primary residence, marking the inception of their real estate endeavors. Subsequently, in 2016, they ventured into real estate investment, amassing over 400 short-term rentals and owning four rental properties. Their expertise spans various strategies, including BRRRR and 1031 exchanges. Myka Artis is a visionary leader, deeply committed to innovation and empowering others within the expansive realm of real estate.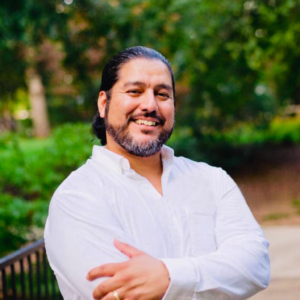 Steven Suarez, AKA Stevie Stacks, has been in the Short Term Rental industry since 2017. First, by Airbnbing his traditional rental house. Then 2 of his rental houses. Then accumulating some Arbitrages. And finally, by starting Argest Rentals and managing over 50 units for others. He's a family man with a wife and 3 kiddos and has been podcasting and telling his, and other operators STR stories, with his partner Myka since day 1. He's been through all the ups and downs and has all of the STR scars to prove it! Just like Myka, Stevie Stacks keeps it real and tells it as it is, so LLT fans can learn and grow as well. LLT Y'all!
The Live Let Thrive podcast, founded by Myka and Steve in 2017, quickly became a beacon of knowledge and inspiration in the world of short-term rentals. Their journey to podcasting stardom began at a stock meetup in Arlington, TX, where fate brought them together. Little did they know that this chance encounter would lead to a groundbreaking show reshaping the short-term rental landscape.
Steve's passion for the short-term rental industry revealed a significant gap in the podcasting world, and he, along with Myka, was eager to fill it. Together, they embarked on an exhilarating journey to launch the Live Let Thrive podcast.
Since releasing their first episode in 2017, they have tirelessly produced over 250 episodes filled with invaluable content. Their expert insights cover a wide range of topics, including starting a short-term rental venture, mastering rental arbitrage, optimizing operations, securing business funding, and exploring creative real estate acquisition strategies.
One remarkable aspect of the podcast is the extensive array of guest interviews. Myka and Steve have spoken with short-term rental owners managing single properties to those overseeing vast portfolios of over 100 properties. These diverse guests showcase the industry's breadth of experience and expertise.
Live Let Thrive has also had the privilege of hosting some of the biggest names in the short-term rental industry, sharing success stories and financial freedom journeys. Myka and Steve provide listeners with unparalleled access to the insights and wisdom of these industry luminaries.
More than just a podcast, Live Let Thrive is a movement and a community of like-minded individuals passionate about short-term rentals and real estate. Myka and Steve's dedication to empowering their listeners with knowledge, strategies, and inspiration has made Live Let Thrive a must-listen for anyone seeking success in the short-term rental industry. Tune in and begin your journey to thrive in this dynamic field.